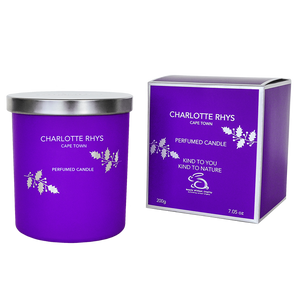 PLEASE NOTE: FOR INTERNATIONAL ORDERS PLEASE CONTACT US AT
E-COMMERCE@CHARLOTTERHYS.CO.ZA
Indulge in the festive spirit with our Christmas "Celebration" Candle. The irresistible scent of Sugar & Spice fills your home as you light our slow-burning, vegan "Celebration" candle. Let the comforting notes of ginger, cinnamon, nutmeg, and rich vanilla transport you to cherished holiday memories. Enhance your Christmas ambiance with this aromatic delight.
CONTENTS:
1 x Perfumed Candle 200g 
All Charlotte Rhys products are vegan-approved, cruelty-Free and carefully crafted using sustainable practices.